Head over to their Facebook page and after *LIKING* it Get up to
(5) FREE X The Txt Thumb Band
. When you wear an X the TXT thumb band, you're letting people know that yu're committed to not text and drive.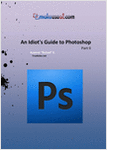 Get a
FREE copy of An Idiot's Guide To Photoshop
.
FREE sample of Whiffers, scented study aid
on Feb. 21, 2011.
FREE sample of Don't Disturb Me
, a natural sleeping aid.
Join Club Bk at Burger King
and kids 13 and younger will receive a FREE Kids Meal.
FREE sample for Lactaid Brand
.
FREE sample of Salonpas Pain Relief Patch.
Only a certain # will be given out everyday, try again the next day starting 4am.