Enjoy a
FREE Burt's Bees Natural Acne Solutions™ Two Week Trial Kit

.
3 simple steps to clear, healthy-looking skin, naturally.
FREE sample package
from EcoNugenics
,
health supplements designed to support the body during times of illness, and with specific, chronic health conditions
FREE sample of Kirkland Signature Supreme Diapers
from Costco (membership NOT required).
FREE tickets to an advance screening of Beastly
(in selected Cities)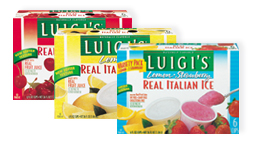 Sign up to receive coupons for Luigi's Real Italian Ice
(please allow 6-8 weeks for delivery)